Board of Directors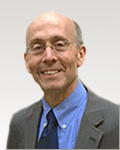 Gadi Mayman
Vice-Chair and CEO, OEFC and CEO, Ontario Financing Authority
[Appointed August 2000]
As CEO of the OFA, Gadi Mayman is responsible for the Province's borrowing and debt management strategy, corporate and electricity finance projects, and its banking and capital markets relationships. He is also CEO and Vice-Chair of OEFC.
Prior to joining the OFA, Gadi worked at the Export Development Corporation in Ottawa and in the International Division of the TD Bank. He received a Bachelor of Applied Science in Industrial Engineering from the University of Toronto in 1981, and a MBA from the University of Western Ontario in 1988.
Gadi is on the boards of Infrastructure Ontario and Invest Ontario. He is Co-Chair of the Joint Nuclear Funds Investment Committee, a joint committee of the OFA and Ontario Power Generation.
Back to Board of Directors chart.